Don't miss this upcoming seminar:
Sunday, Jan 20 | 1:00 pm – 5:00 pm ($60 cash only)
The liver is the largest internal organ and a blood filter.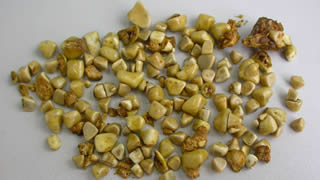 When the liver is cleaner, the blood is cleaner. The cells are nourished with blood, which has more space to bring nutrients and oxygen to every part of your body. As a result, we are slowing down the aging process and increasing health and vitality.
Necessary for:
Anyone who is taking or has taken medication at any point in their life.
Anyone who is not eating healthy during the year. (Particularly non-organic foods)
Anyone that consumes or consumed alcohol on a weekly basis
Anyone who lives in (polluted) urban areas.
Anyone with allergies
Anyone suffering from moods swing
Anyone who deals with uncontrolled anger
Anyone having problems sleeping
Anyone who wants to age gracefully and stay young in the spirit.
Our detailed liver cleanse seminar offers a simple, step-by-step process for removing toxins, encrusted colonic materials, and gall bladder stones. These materials accumulate in the body as a result of unhealthy eating habits and/or the consumption of alcohol and prescription or non-prescription drugs. After the leaver cleanse that is done at home and takes a day and a half you will feel full of energy, light and radiant. Join shakti for this informational seminar and learn the tools to perform this cleanse on your own again and again, whenever your body needs it. (NO IT'S NOT A FAST)
It is surprisingly simple and modified for the busy people who care about their health.
Please bring a note book and pen as you will take lots of notes.
Please call to reserve or email info@pranayogacollege.com